Social Sailing by Hey Captain
Our concept is Social Sailing and we are on a mission to spread social interaction. Your captain will ask personal questions along the tour so we get to know each other and share experiences. This is the essence of what we do.
Why do we care about social interaction?
In an increasingly digital world social interaction is underestimated
It's like being friends on a boat. Joel and Casper started as friends on a boat and this is the essence of Social Sailing. The ground belief we have is that our social ties and our ability to socially interact with other people is a critical element of our wellbeing and happiness. Several studies proves this and we can see it every day on our boats. 🙂 As the world becomes more digital, we per definition become less analog or less present in the "real world". This means social interaction broadly speaking is on a downfall our ability to interact and connect with new people will deteriorate because you have to see social interaction as a skillset like running and doing math. if you stop practicing you will become worse at it. We think this is big problem and we want to do something about it. That's the reason why we are doing Social Sailing, and why our Captains are testing new ideas approaches on almost all of our tours. Maybe we can even inspire people that join us to be more openminded and remove some of the fear of talking to strangers while listening to opposing viewpoints than our own. This is the background what we are doing. At a first glance we appear to be a nice boat, a captain, and some good sights. These are all hygiene factors - the real magic happens with Social Sailing.
Hey Captain is 1 long series of well-planned nudges
It's 1 long big nudge that creates social sailing. Or actually, a series of events followed by each other that will break down barriers and encourage interaction, without anyone noticing.
The way we facilitate social sailing is based on getting people to feel safe and comfortable, while at the same time nudging them in a way that will break down social barriers. There is not one magic trick that brings you there. Rather a well-planned series of small events that are carefully designed to nudge our guests in the direction of social interaction. Let us explain. It starts, with the check in where we have removed the check-in counter to minimize the barrier between us and our guests. We welcome guests as if they were our friends (which they will become). The lounge area is surrounded by flowerboxes, this gives it a more aesthetic look, but the real reason is to encapsulate our guests in a way that they are nudged closer to each other, because when people stand closer to each other the chance of starting a dialogue will increase. The benches are designed with a backrest, not for comfort, but to nudge guests into facing each other. The seating in the boat is designed so everyone faces each other. The picture boards are shown to open up a dialogue, and so on. Every detail of our tour is thought through from a social magic perspective. It is the mindset of our captains and sales captains, to think about what impact a certain activity will have on our guests, breaking down barriers and allowing for social magic to happen. All guests are different, and that's why being a captain is such a tremendously challenging job - and lets be honest we don't always succeed, but we continuously keep trying and refining the way we do things to deliver more social magic, because we genuinely feel it makes for a better experience!
The world needs Social Sailing
If there is one thing the corona virus has proved is that humans are "social animals" that need social interaction to function. We believe social interaction and relations are the most important element of living a happy life. Still, it's interesting that people increasingly live a more digital life with fewer real world interactions. We don't like the trajectory of where we are heading! In today's world most people only start to open up, when they get drunk. This tells us that deep down inside they really want to do it, but something is preventing that from happening in their everyday life.
So, we made it our mission to change this. To create an environment where people are completely open, where we facilitate that they can put their guards down, feel safe, give and receive new input, get energized by getting new input from a "stranger". And yes, they will give you energy! The stage we use is our boat and the director responsible for making it happen is our captain. If our guests play along and we are good enough at nudging the social interaction it will feel like a true wow. The feeling of Social Sailing can be magical. We hope all our guests will help share our ambition of spreading the social sailing and social interaction to everyone on their way. 😊
It's the feeling of being friends on a boat!
Hey Captain started with friends sailing around in Copenhagen in their own boat. In the beginning when we took people on the tour's we didn't really know what was up and down. We had a super nice boat and things worked out well from the beginning. As we started to sail more and more tours, we started to analyze what was going on, what worked and what didn't. Over time it became more obvious that what really made great tours, was not the nice boat, the nice scenery, or a glass of wine. Instead it was what happened between the people on the boat. Our guests were truly amazed when the social interaction on the boat was at its highest. Energy is transferred between people in a contagious way, that makes people leave with a true "wow-feeling". You may recognize this if you think back at your most amazing experiences, what pops to mind is not a beautiful sunset or stunning nature, more often than not, it's the people you shared that moment with, or the people you met along the way that made an impact. This notion is not apparent to everyone, but after coming to realize this we decided to go all in on delivering more Social Sailing.
The world needs it ♥
Here's Episode 4 from our Hey Captain series showing how we are continuing to develop the best canal tour in Copenhagen.
Here's Episode 4 from our Hey Captain series showing how we are continuing to develop the best canal tour in Copenhagen.
Here's Episode 3 from our Hey Captain series showing how we are continuing to develop the best canal tour in Copenhagen. It is August and the danish weather is proving to be a little tricky.
In episode two of our ongoing series we follow Anthony, who runs the show at Ofelia Plads where the tours start from and where most of the Hey Captain action is. Watch and see as he plans the day, trains a new captain and gets ready for the biggest Hey Captain tour yet! Hey Captain is a Copenhagen Canal Tour.
In the first of our ongoing series about life at Hey Captain, we take a look at how we select and train our new captains and how they learn how to give our guests the best canal tour possible.
Take a look to see why 2 friends decided to found a company together that became Hey Captain a Copenhagen canal tour.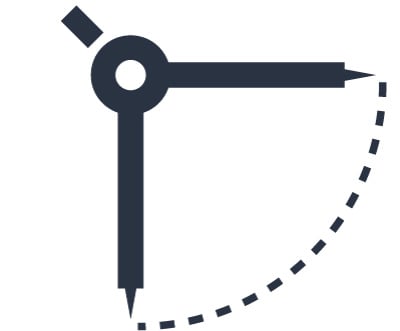 This section is dedicated to inviting you behind the scenes, so you can see how it all started and how our team strives towards giving great experiences.